News/February 22: Domaine Rotisson
is busy in this month of February 2022 pruning the vines and preparing the soil for our new plot of Chardonnay at lieu-dit Rotisson.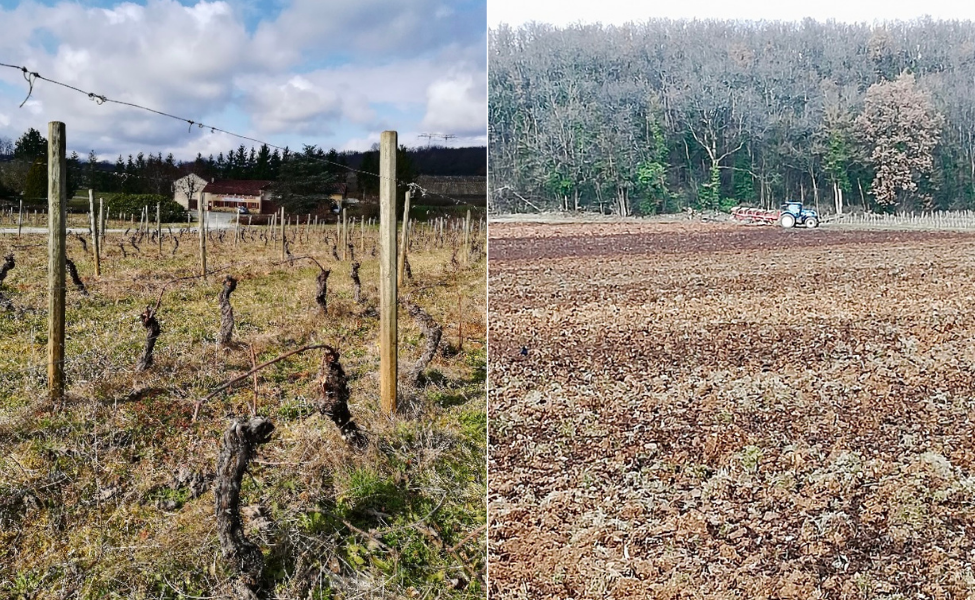 vines just in front of the estate buildings before any missing vines are replaced.
/Ploughed plot ready to plant our new Chardonnay.